Are you ready for deception technology?
Find out now.
Wondering if deception is right for your organization? Make an informed decision. Download our free e-book today to discover if you are ready for deception technology.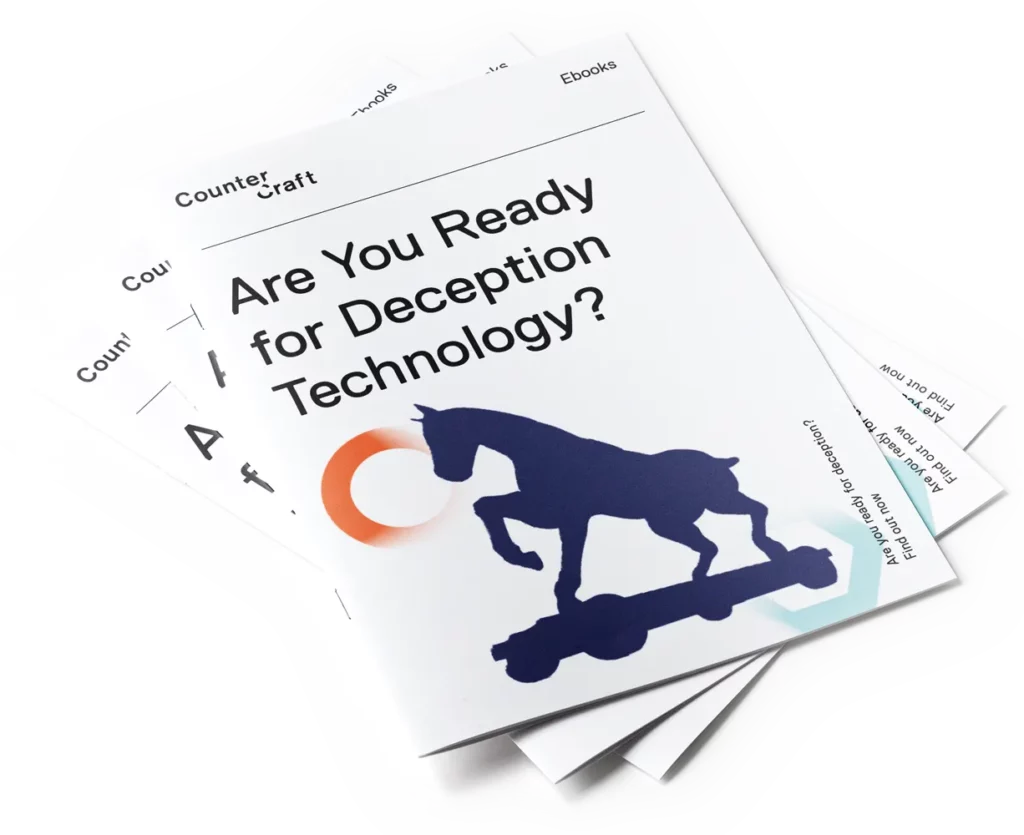 Get it now.
Fill out this form to receive the ebook Are You Ready for Deception Technology? The information inside will help you and your organization detect, deter, document, and defend against cyberattacks.
"Deception can be applied in different, creative ways according to an organization's size, goals and resources."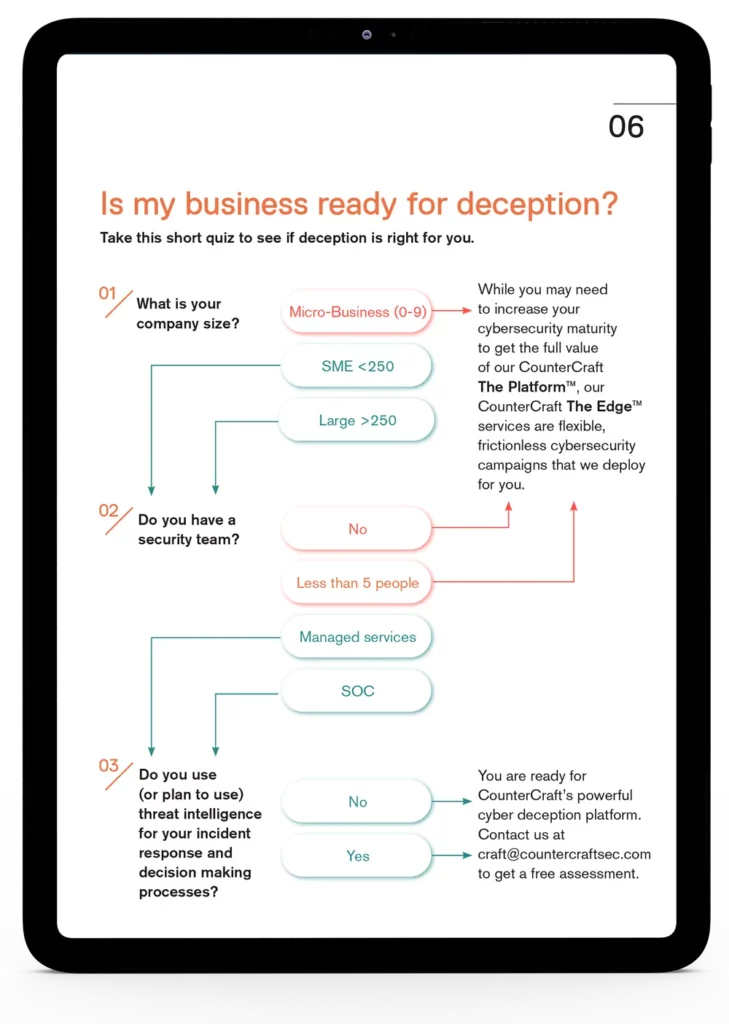 What's inside your e-book?
Need help strengthening your security posture?
You've probably have some misconceptions about who can use deception technology. That's what this ebook is for.
Most organizations' stance on cyber deception stems from the belief that only mature businesses can incorporate deception into their current cybersecurity strategy. This is a common misconception that keeps many organizations from making the most out of a strategic proactive approach against adversaries.
Incorporating cyber deception into your strategy is not about maturity—it's about wanting to make intelligent business-driven decisions. Whether you're a small business that needs an agile reponse to cyber attacks or a large multinational with complex security issues, this ebook is for you.
Download now.
Detect, deter and defend against cyberattacks.