Concerned about growing cyber threats to the oil & gas industry?
We have a solution.
The oil & gas sector is a critical infrastructure component with high-value and hard-to-protect systems. Download this datasheet to find out how CounterCraft's sophisticated deception technology can protect critical infrastructure.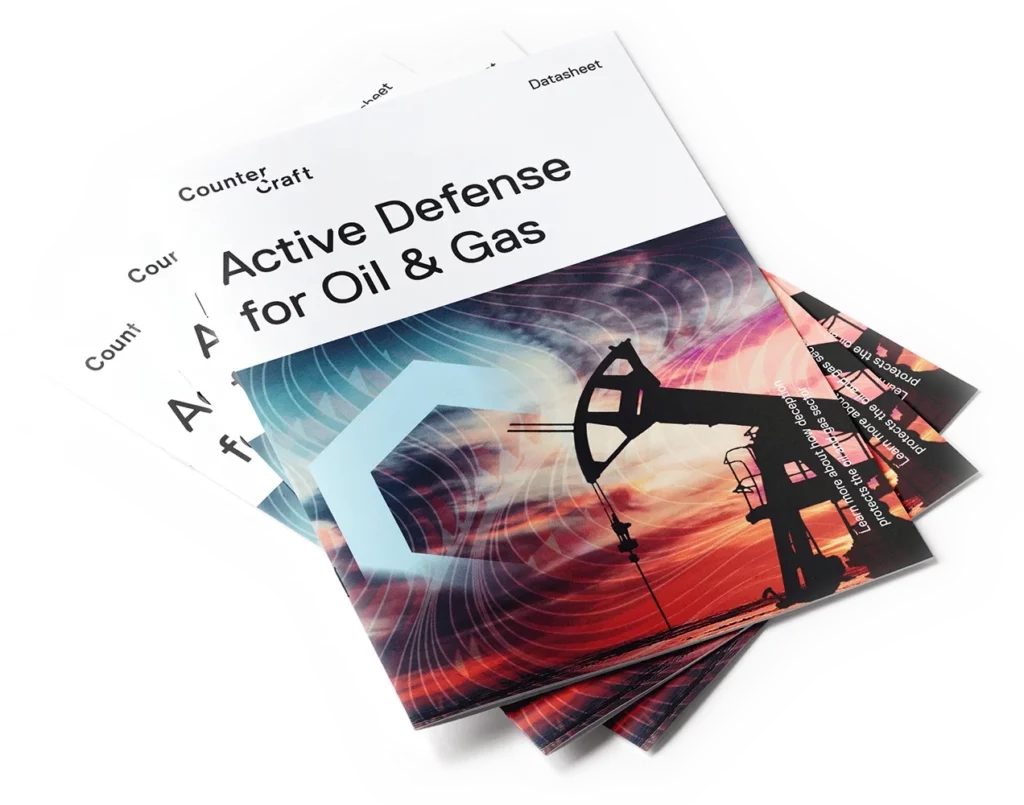 Get it now.
Fill out this form to receive the datasheet Deception-Powered Threat Intelligence for Oil & Gas. The information inside will help you and your organization detect, deter and defend against cyberattacks.
"The digital evolution of oil and gas industry has massively increased the number of cyber attacks on vulnerable, newly interconnected systems."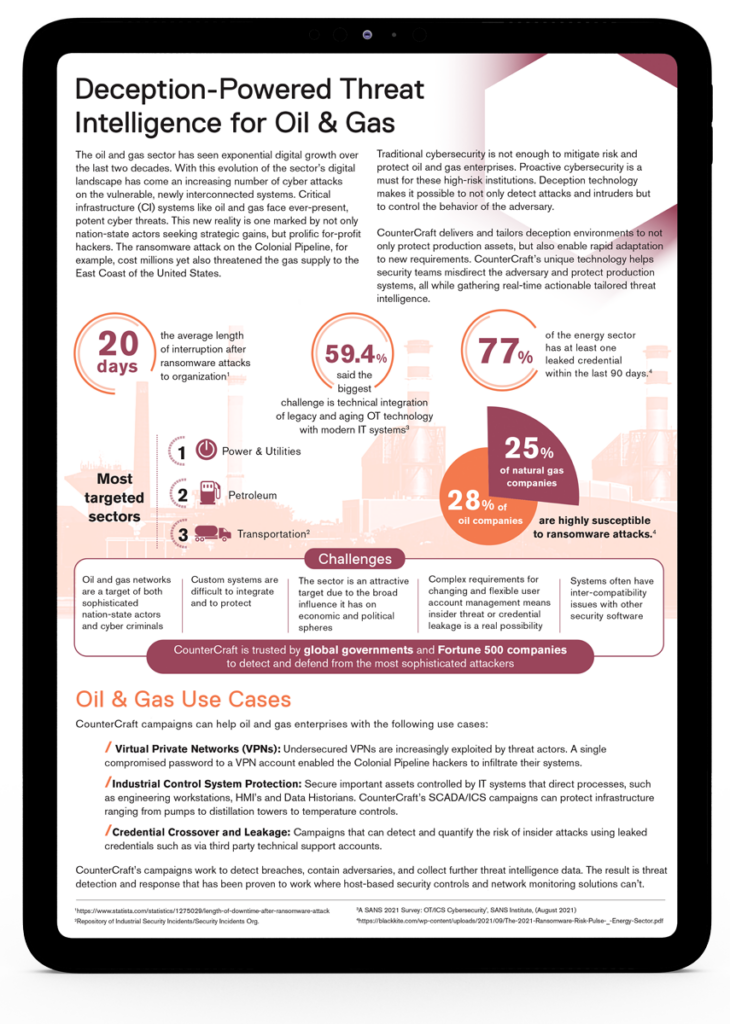 28% of the oil sector and 25% of natural gas companies are highly susceptible to ransomware attacks.
Oil & gas enterprises have custom systems that are difficult to defend. CounterCraft has developed a sophisticated, cyber-deception platform that installs quickly, and not only detects threat actors in a deception buffer zone but collects the TTPs they are using in the attack to help you proactively protect your organization.
The oil & gas sector needs to protect its operational technology and its custom, difficult-to-integrate systems. Check out this oil & gas datasheet to learn more about technology that is proven to gather actionable threat intelligence and offload risks.
Download now.
Detect, deter and defend against cyberattacks.