Concerned about growing cyber threats to the retail industry?
We have a solution.
The fast-moving, rapidly growing environment of e-commerce means the attack surface of the retail industry has grown, making it an even more prominent target for cyber criminals. Download this datasheet to find out how our deception-powered threat intelligence platform can help protect e-commerce, cut down supply chain risk and more.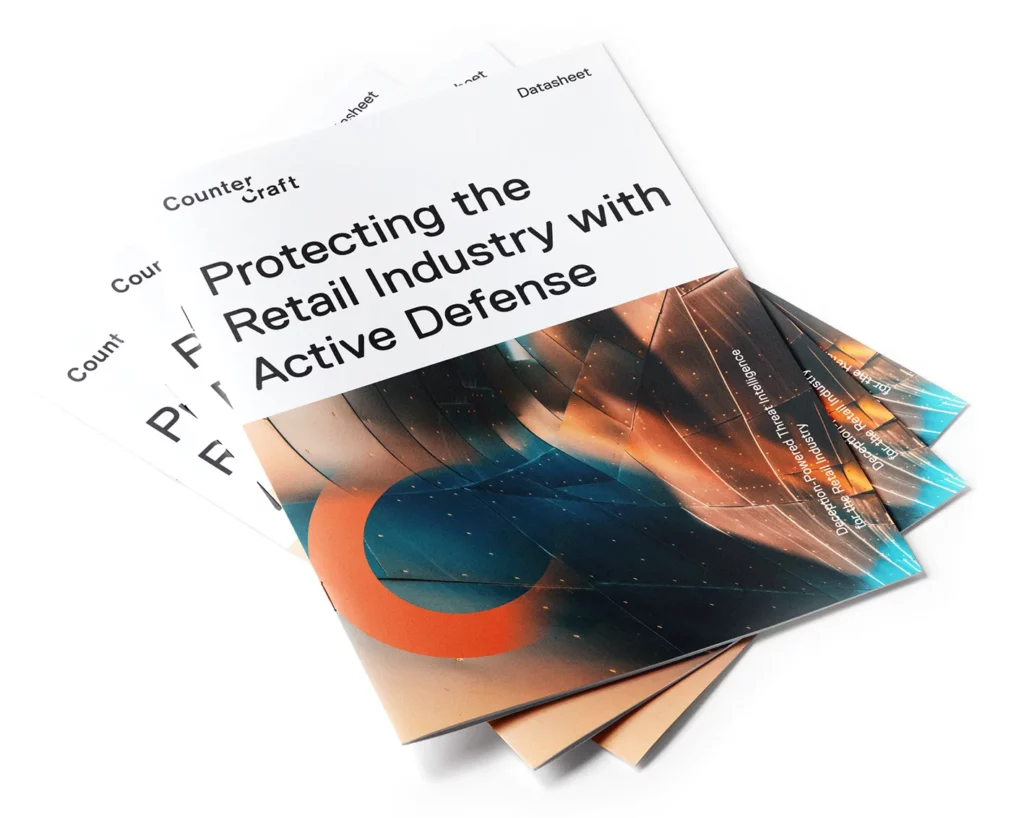 Get it now.
Fill out this form to receive the datasheet: Protecting the Retail Industry with Active Defense. The information inside will help you and your organization detect, deter, document, and defend against cyberattacks.
"Attackers are targeting retailers' increasing use of cloud services, human vulnerability to phishing attacks, and complex supply chains to gain access to whatever crown jewels they want."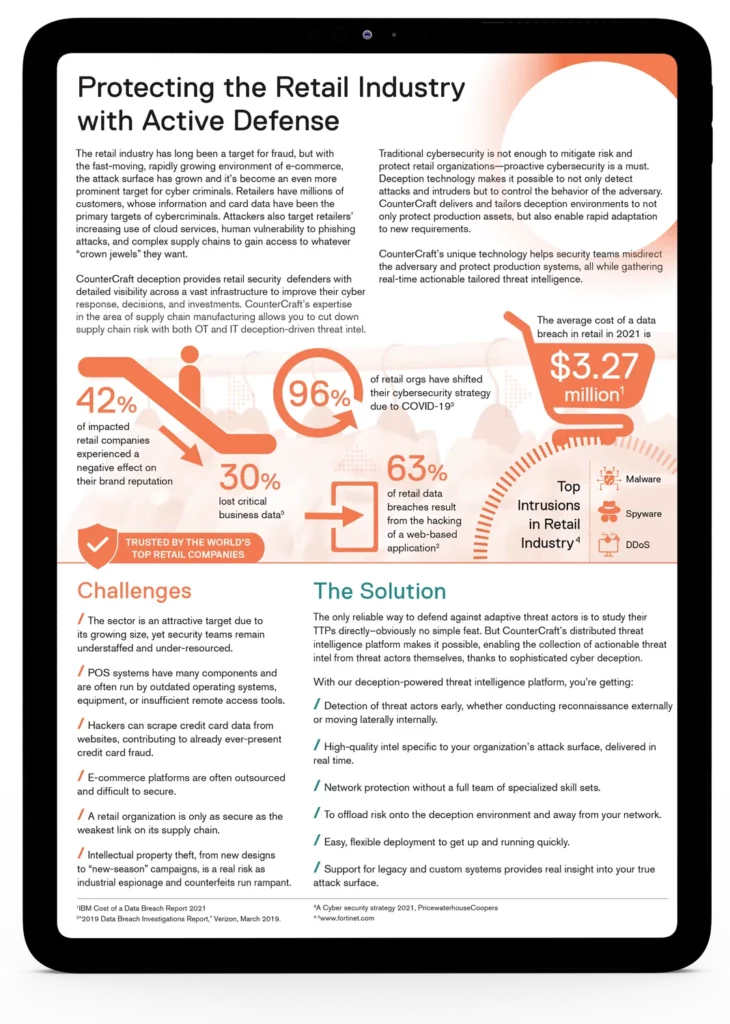 What will you find in this data sheet?
The average cost of a data breach in retail is $3.27 million.
Retail has always been a primary target of cyber criminals. CounterCraft has developed a sophisticated cyber-deception platform that installs quickly and addresses some of the biggest challenges in retail, including data exfiltration, insider threat, e-commerce, supply chain threats, and PoS security.
Retail industry organizations need to secure their points of sale, supply chains, and customer data, and they must be able to quickly identify attacks.
Check out this retail industry datasheet to learn more about technology that is proven to gather actionable threat intelligence and offer security visibility across vast infrastructures.
Download now.
Detect, deter and defend against cyberattacks.