In response to the growing concern regarding cyberattacks against UK organizations, events such as CyberUK serve as a platform for cybersecurity experts and vendors with the aim of making the UK the safest place to do business online. CounterCraft was honoured to be part of this event, which took place in Liverpool on 14-16 March.
One of the objectives of CyberUK 2017 was encouraging pro-active defence, something that relates to CounterCraft's approach to cybersecurity through counterintelligence, which turns a passive IT security stance into an active defence, thus empowering businesses.
Our Distributed Deception Platform got a warm reception from attendees, who were interested in getting to know more about deception technology, and how organizations can use it to deceive attackers and gather information about them, by fooling them with decoy computers, false data, and fake identities. Among CounterCraft's Distributed Deception Platform's benefits, it offers a 95% cost reduction when compared to manual deception techniques, and zero false positives, due to its lightweight sensors, which are crafted to appeal to adversaries, but not legitimate users.
Besides presenting our technology, we met with Dr. Ian Levy, Technical Director of the National Cyber Security Centre (NCSC), along with fellow companies that are participating at the GCHQ Accelerator programme. NCSC is a part of GCHQ, and opened in October 2016, with the purpose of reducing the cybersecurity risk to the UK by improving its cybersecurity and cyber resilience.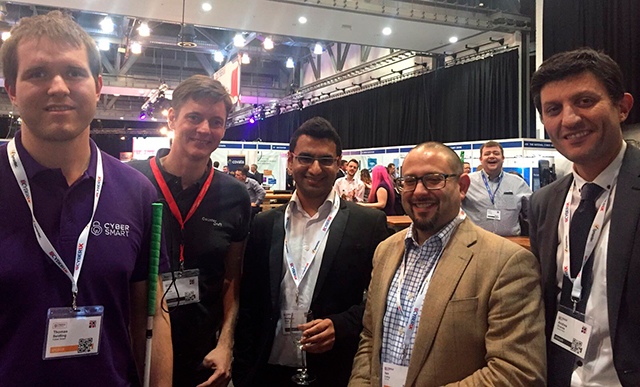 The Minister of State for Digital and Culture visits the GCHQ Accelerator
Back in Cheltenham, where we are at the final stage of the first programme launched by the GCHQ Accelerator, we also had the opportunity to meet with the Minister of State for Digital and Culture, the Right Honourable Matt Hancock MP. The Minister visited the incubator, where he got to meet first-hand all the companies that are participating in the programme, as a part of a national strategy to fight cyberattacks against UK organizations.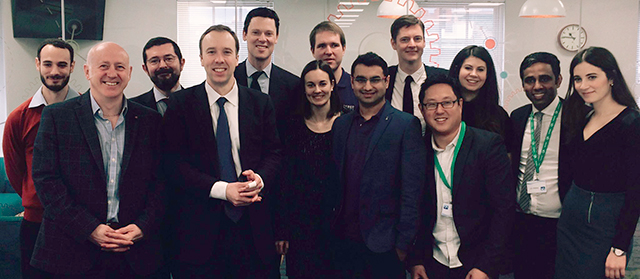 We are currently looking forward to the Demo Day, when we will pitch our product after three intense and productive months of acceleration, for which we are very thankful. Stay tuned to know more about it, and contact us anytime for a demo of our Distributed Deception Platform!