We invite all our government customers and partners to please join us at the virtual AWS Defense Accelerator Demo Day on November 9, 2022. This event will showcase presentations and demos from the top ten startups who participated in this fall's AWS Defense Accelerator program, including the CounterCraft team.The event will be held online on 11/9 beginning at 3PM GMT / 11AM EST, and you can register here.
Demo Day attendees will gain new insights from multiple startup organizations who are leaders in cloud technologies. The 10 participating companies have been chosen by AWS for their innovation and potential for impact in the defense sector. We will share new ideas and solutions in the realms of defensive cybersecurity, data discovery and optimisation, space exploitation, and sustainability solutions. At the end of each presentation, attendees can visit the startup company's virtual booths to learn more and connect.
"Governments across the world are trusting CounterCraft to detect and disrupt crucial cybersecurity threats and provide personalized, actionable intelligence," says Dan Brett, CounterCraft's Chief Strategy Officer. "Now that we've completed the AWS Defense Accelerator program we look forward to providing even more national defense and security customers with the ability to defend their valuable data in real time."
The AWS Defense Accelerator, is a technical, business, and mentorship program for startups seeking to use AWS to help solve the biggest challenges in the defense industry. The four-week curriculum provided participating startups with technical training, business support, mentorship, coaching, and hands-on assistance with AWS Cloud.
AWS Defense Accelerator Demo Day
November 9, 2022
3pm GMT / 11am EST
Register here!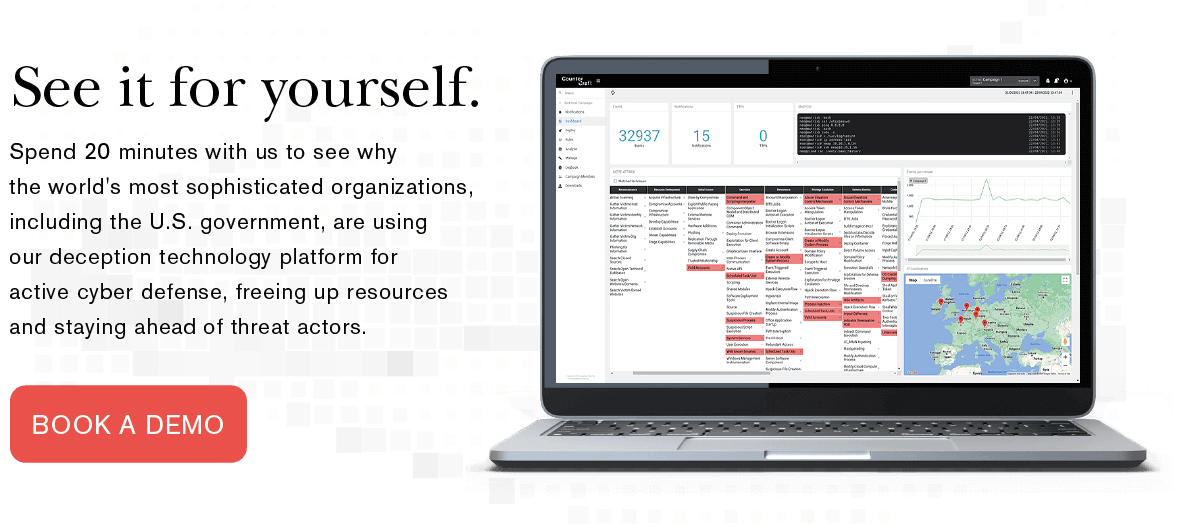 Learn more what we can do for Federal and government agencies.