Concerned about growing cyber threats to financial services? We have a solution.
Financial institutions are constantly bombarded with both external and internal attacks. Download this datasheet to find out how our deception-powered threat intelligence platform can help Financial Services protect assets and offload risks.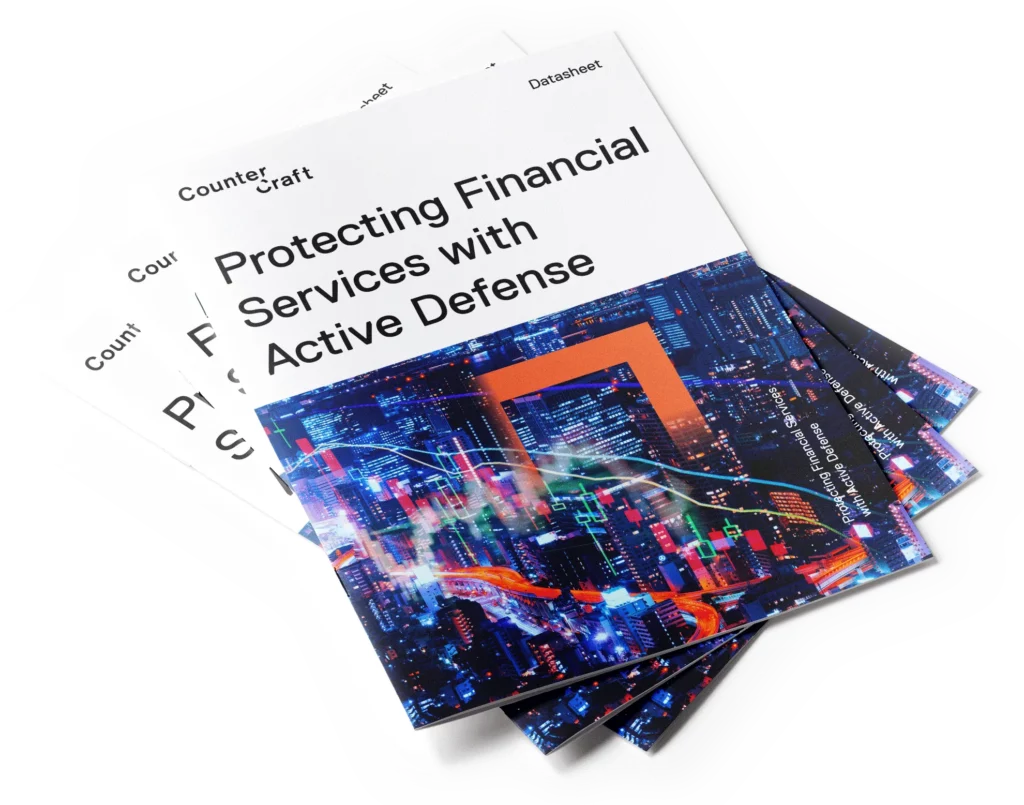 Get it now.
Fill out this form to receive the datasheet Deception-Powered Threat Intelligence for Financial Services. The information inside will help you and your organization detect, deter and defend against cyberattacks.
"Financial services is one of the most targeted industries today, bombarded with ransomware and phishing attacks daily."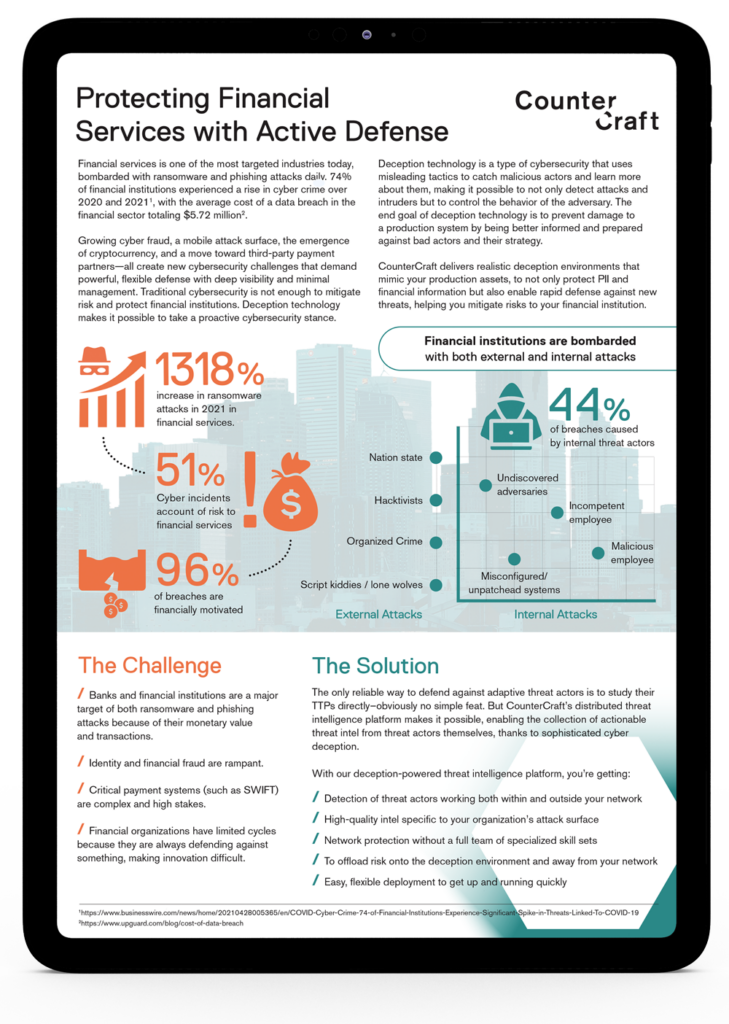 51% of financial institutions consider cyber threats to be one of the biggest risks facing their business today.
Security innovation is difficult for financial institutions, thanks to their size and importance. CounterCraft has developed a sophisticated, cyber-deception platform that installs quickly, and not only detects threat actors in a deception buffer zone but collects the TTPs they are using in the attack to help you proactively protect your organization.
Financial services need to protect critical payment systems like SWIFT, quickly understand the intentions of a phishing attack and learn from adversaries to help prevent fraud and ransomware activity. Check out this Financial Services datasheet to learn more about technology that is proven to gather actionable threat intelligence and offload risks.
Download now.
Detect, deter and defend against cyberattacks.