Concerned about cyber threats to the healthcare industry? We have a solution.
The healthcare sector has always been a target for cyber criminals, but that focus has only increased since the COVID-19 pandemic. Download this datasheet to find out how our deception-powered threat intelligence platform can help healthcare organizations protect sensitive data and increase cyber resilience.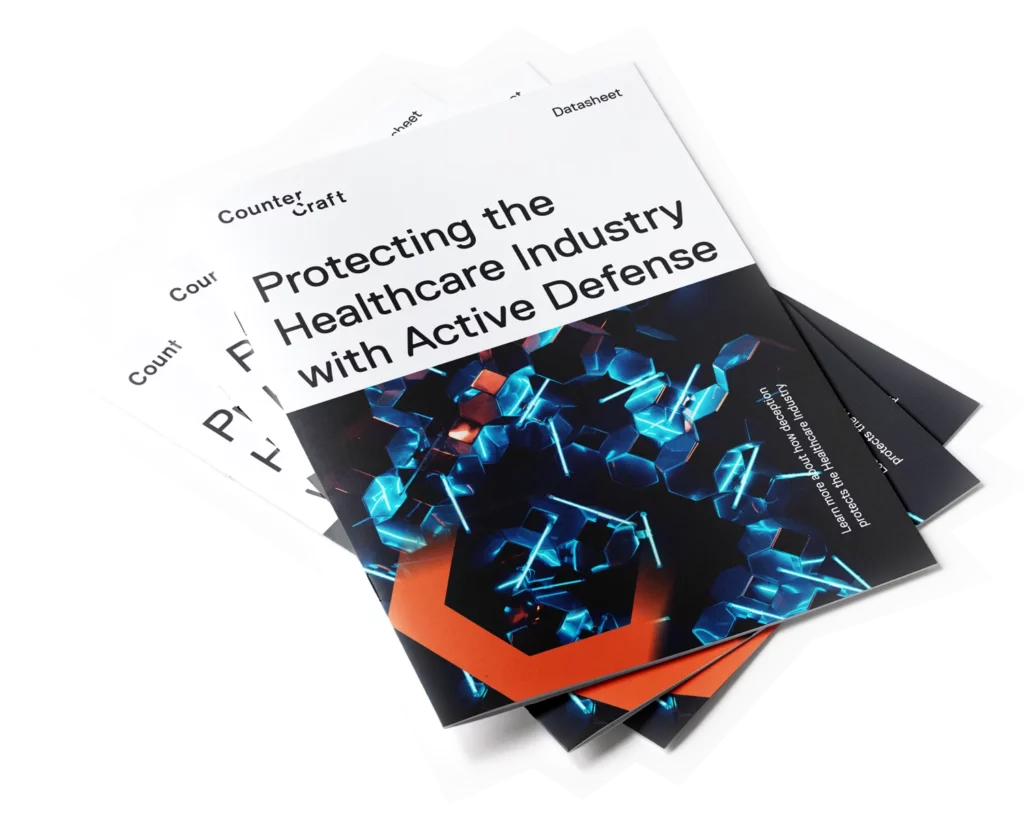 Get it now.
Fill out this form to receive the datasheet Protecting the Healthcare Industry with Active Defense. The information inside will help you and your organization detect, deter, document, and defend against cyberattacks.
"Healthcare records are the bestselling and highest-ticket data on the criminal market."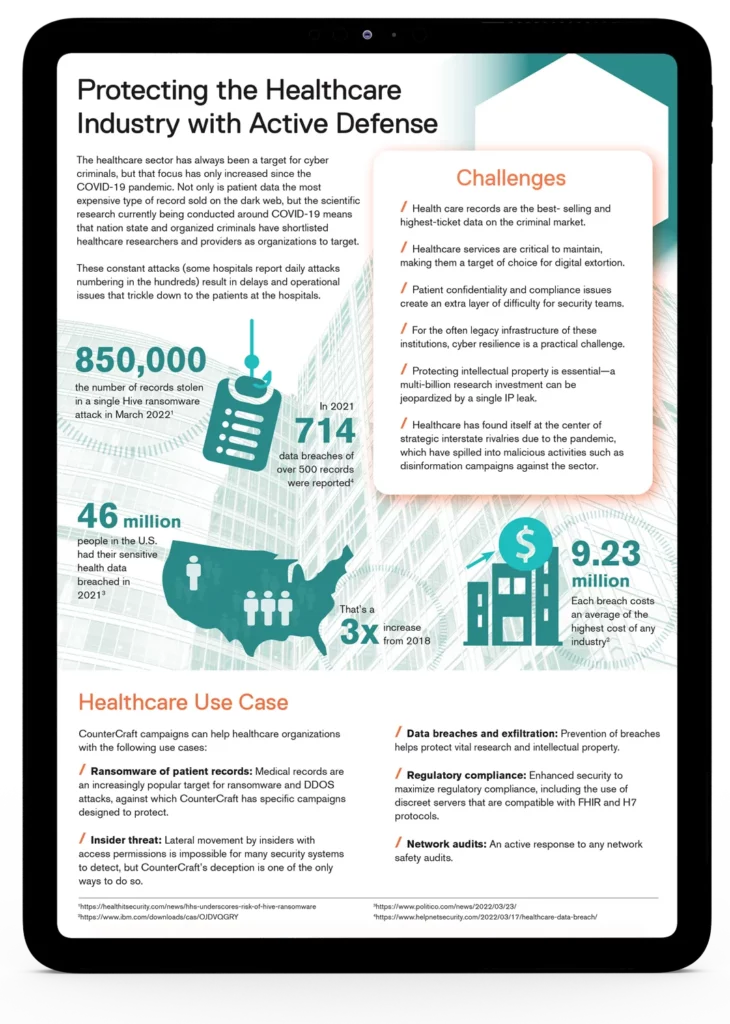 Each breach in the healthcare industry costs an average of $9.23 million, the highest of any industry.
Cybersecurity in the healthcare industry is high stakes, thanks to its high-ticket data and critical services. CounterCraft has developed a sophisticated cyber-deception platform that can detect threat actors targeting organizations before they get into the network.
The healthcare industry needs to protect patient records from ransomware and data breaches, while also meeting regulatory standards and clearing any safety audits. Check out this healthcare industry datasheet to learn more about technology that is proven to gather actionable threat intelligence with zero false positives.
Download now.
Detect, deter and defend against cyberattacks.