This year, CounterCraft celebrates its 5th birthday. In honor of the milestone, our CSO Dan Brett looks back at the most exciting moments so far on the CounterCraft journey.
Almost exactly five years ago, David Barroso, Fernando Braquehais and I launched CounterCraft. We spent nearly all of 2015 analyzing its viability, the potential for the technology, and generally wavering on whether to quit our day jobs and go all in. We all lived in different areas of Spain, so we chose a point equidistant from everyone to meet up for a weekend and decide what to do. In that hole-in-the-wall hotel in Zaragoza, we decided the trust and confidence we had in each other and in our product was enough to take the jump—and CounterCraft was born.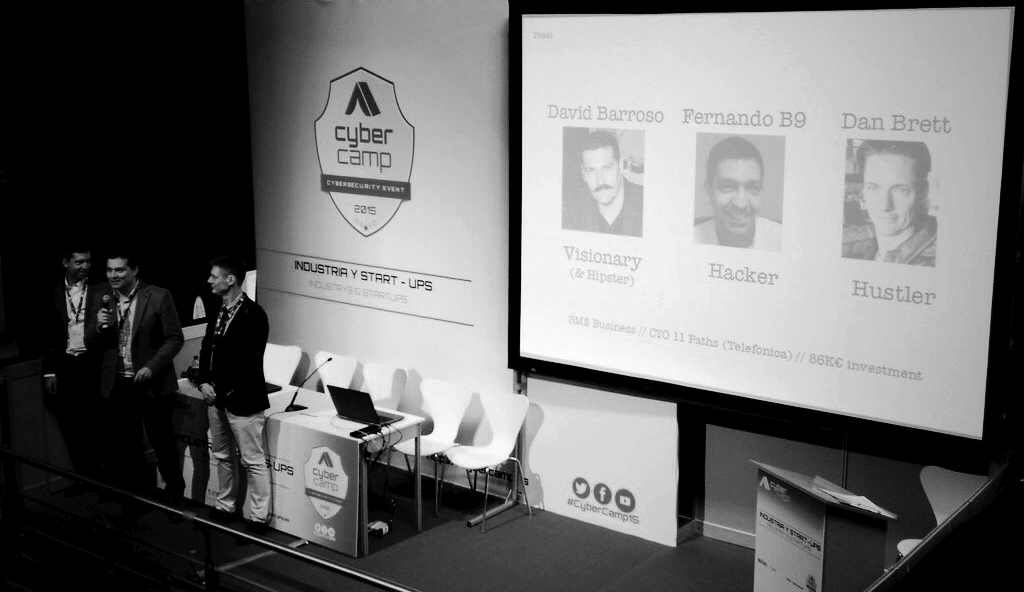 CounterCraft at our first ever pitching session

Our company now handles deception-based threat intelligence for everyone from the world's largest retailer to global banks. CounterCraft was also in charge of election infrastructure for a major European government. Not bad for a business started between three friends who shared a vision for an industry-disrupting cyber security platform.
We could not have gotten here without the incredible members of our team, the investors who have backed us, and our clients. We are on the front of a huge movement in cyber security—deception is the future. As companies flip and rely less on internal networks and more on externalized cloud services like Google and AWS, security risks and needs change drastically, and deception allows IT security teams to maintain control of these external services.
Active cyber defense is the future, and 80% of the pillars of active defense rely on deception as a technique. CounterCraft is the only technology out there that allows you to fully execute that 80%.

Changing your defensive status, by detecting, collecting intel, and proactively defending yourself against threats using custom threat intelligence is what we have been doing for the last five years and what we will continue to do into the future.
Here are five of the most memorable parts of our journey so far:

2017 / Accelerator
In 2017, we beat out nearly 60 other companies for a spot in the UK's NCSC Cyber Accelerator, part of the Cheltenham Innovation Centre. We spent three months in the Accelerator, consulting England's top cyber experts from GCHQ, the UK's intelligence, cyber and security agency, using their insight to improve our product. We've also recently participated in the prestigious Lorca Cyber Accelerator based out of London.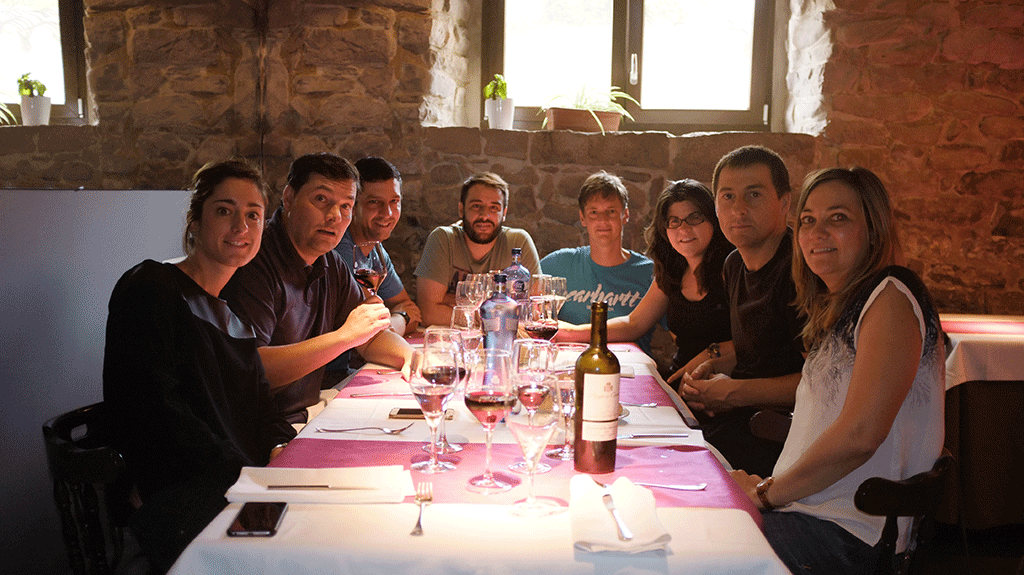 CounterCraft's first offsite team building in autumn 2016

2018 / A Growing Team
CounterCraft rang in 2018 with a glass of sparkling cava and five employees. By the time the year came to a close, however, we had grown to a 19-member team. In 2018, we hired more engineers, a group of deep technical experts on operating system kernels and security architecture, to be able to develop the product quicker and more in depth. We also launched our first sales team and opened in the United Kingdom. Phew!

2018 / CounterCraft 2.0
October of this same year marked the release of CounterCraft version 2.0. We replaced our Minimum Viable Product with the mature version of the system, shaped around the feedback we had from existing clients. We revamped the look and feel, made integrations easier than ever, incorporated full and automatic agent cloaking, and built in the MITRE Attack matrix and the Threat Actor Database (among many other things) to give clients even more tools to act.
At this moment in time, we are looking forward to Q2 of next year, 2021, and the launch of version 3.0. There are some truly exciting and industry-wide innovations that will form part of this version, so be sure to stay tuned for the news, by following us on LinkedIn and leaving us your contact info so you'll be the first to find out.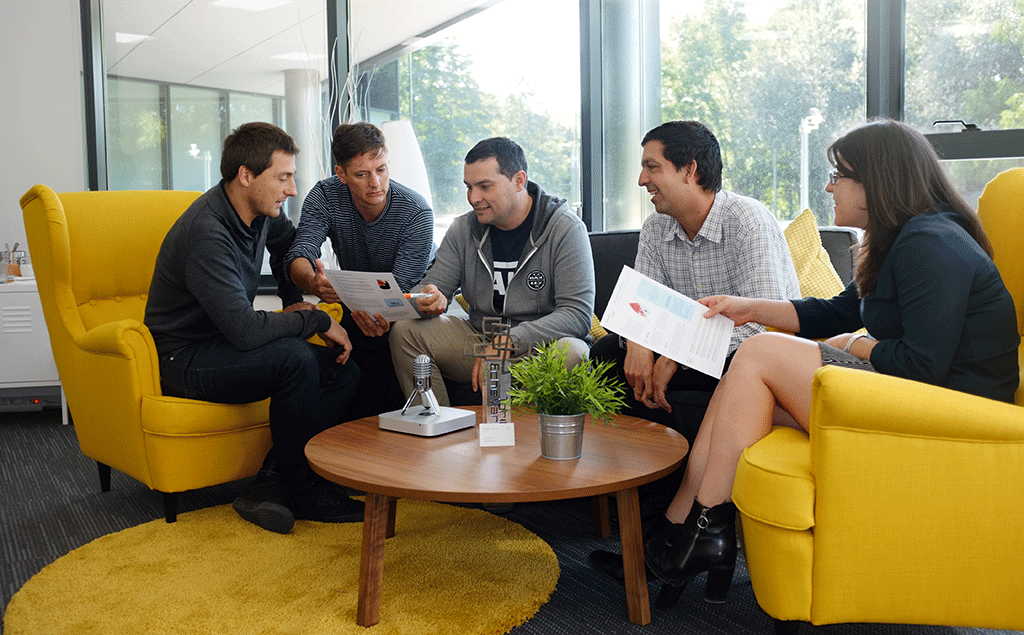 As a team, we are always interchanging of ideas, allowing us to constantly improve our product and stay ahead of the bad guys.

2019 / CounterCraft in the United States
2019 was the year we got our first American client, who just happens to be perhaps the most demanding cyber security client on the whole planet! Though we had been concentrating on creating the best deception technology in Europe, we were asked to participate in a number of competitive processes and won bids for some of them. We were chosen over others because the client wanted to be proactive in its response to threat actors, and CounterCraft was the best technological fit for them. This prompted our decision to open another office in America, bringing CounterCraft to a new continent.

2020 / Another Round of Fundraising
2020…who would think it could bring any good news? Well, in the midst of a global pandemic and health crisis, the interest from investors in CounterCraft was so high, a second funding round went forward despite the uncertain times. After our original seed round in 2018, this second round was led by Adara Ventures, joined by new investors eCAPITAL and Red Eléctrica Group, with participation from existing investors including Evolution Equity Partners, ORZA, and Wayra (Telefonica's Open Innovation Hub).
We feel fortunate to be backed by the right people, partners with specialized cyber security funds. I believe it speaks to our technical savvy, our product, and the future of the industry.
Thanks to all of you who have been with us on this incredible journey! We are as dedicated as ever to staying on the cutting edge of deception technology and cyber security, protecting businesses and governments at every point on the globe.
Stay well,

Dan Brett – Founder & CSO