It's another busy week for CounterCraft! Not only have we been exhibiting at Infosecurity Europe 2019 we also attended the SC Awards Europe where we picked up a high commendation in the Best Deception Technology category.
And that's not all. We are extremely proud to announce that we've been selected to join LORCA's. 3rd Cohort, and we've thoroughly enjoyed the chance to get fully acquainted with the driving force behind this powerful scaleup program whilst in London.
Marking our third year running at Infosecurity Europe, CounterCraft experts Dan Brett, Marta Fernández and Nahim Fazal invited event-goers to experience hands-on deception at booth G100, where they've been demonstrating the true power of using deception technology to enhance and accelerate enterprise-level threat hunting programs and strategic defense-in-depth activity.
As Dan Brett said: "This is our third year exhibiting at Infosecurity Europe and forms part of our commercial and partnership strategy to strengthen our connection with the UK market and maintain our position as a go-to solution for enterprise deception technology, globally. We're talking to attendees about getting the very best output from the threat hunting programmes many organisations are on the cusp of implementing, specifically how they can use deception to maximise limited resource and budget currently available".
In addition, Nahim Fazal will present "Building Cyber Resilience to Sustained & Persistent Cyber Attacks" on Thursday, sharing practical tips for CISOs on enhancing business resilience and building a strategy designed to sustain BAU operations once the promised breach has happened.

Recognised as Highly Commended vendor in the category for Best Deception Technology
On Tuesday 4 June CounterCraft was awarded 'Highly Commended' status in the category for Best Deception Technology at the SC Awards Europe 2019. These awards recognise the companies, products and services that are at the top of their game when it comes to defeating adversaries, and that exemplify best practice in terms of customer satisfaction.

Members of LORCA's 3rd Cohort
Alongside this, CounterCraft participated in a highly-anticipated programme of events to kickstart LORCA's most international cohort yet at East London's hub for innovation, Plexal. Recognised for our potential for growth, we are thrilled to have been selected as a product that goes beyond current offerings and represents proactive, intelligence-led security and will relish the opportunity to be a part of building the UK's international cyber security profile.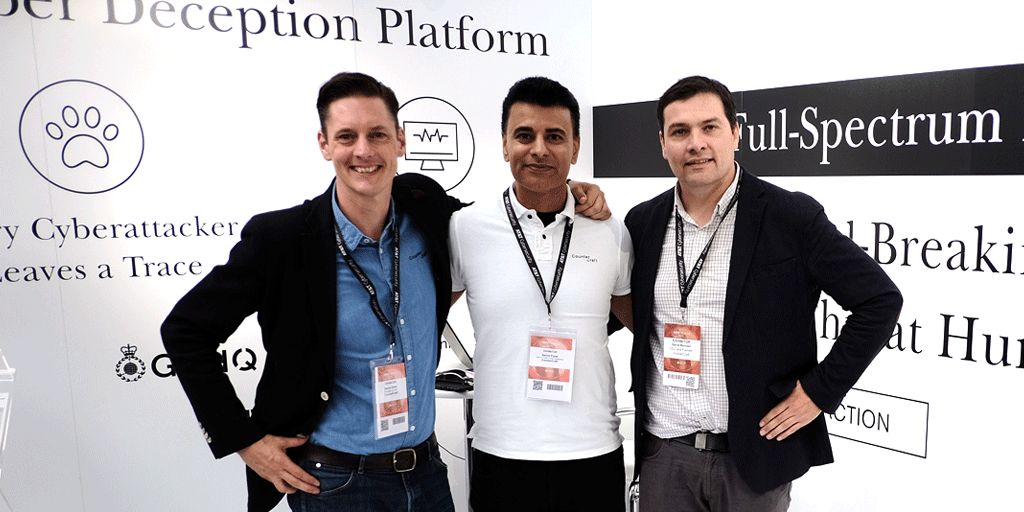 Missed the chance to see it for yourself?
It's never too late to find out what it feels like to control your adversaries in real time. Book a demo or schedule a session with one of the team to discuss how easy it is to integrate the CounterCraft Cyber Deception Platform into your existing security infrastructure, or to join our growing list of international partners.