Today, we're proud to share that CounterCraft's Cyber Deception Platform and expert threat intelligence services are now on the Department of Homeland Security's Continuous Diagnostics & Mitigation (CDM) Approved Products List (APL).
The CDM program, developed in 2012, was created to provide a dynamic approach to fortifying the cybersecurity of government networks and systems. The program delivers cybersecurity tools, integration services, and dashboards that help participating government agencies improve their security posture.
CounterCraft's distributed deception threat intelligence platform allows cybersecurity operators to design, deploy, monitor and maintain deception campaigns to gather real-time, actionable threat intelligence specific to their missions, and avert adversaries. CounterCraft's deception technology addresses some of the hardest use cases in cybersecurity such as detecting insider threats, proactive threat hunting, and active attacker engagement.
The CDM program supports government-wide and agency-specific efforts to provide risk-based, consistent, and cost-effective cybersecurity solutions to protect federal civilian networks across all organizational tiers. U.S. cyber operators are increasingly turning to cyber deception as a countermeasure to the rising wave of novel and complex cyber attacks. Since 2016, CounterCraft has emerged as their definitive solution across the DoD and other U.S. federal agencies, trouncing near competitors whose capabilities attempt to imitate but lack the substance of our platform.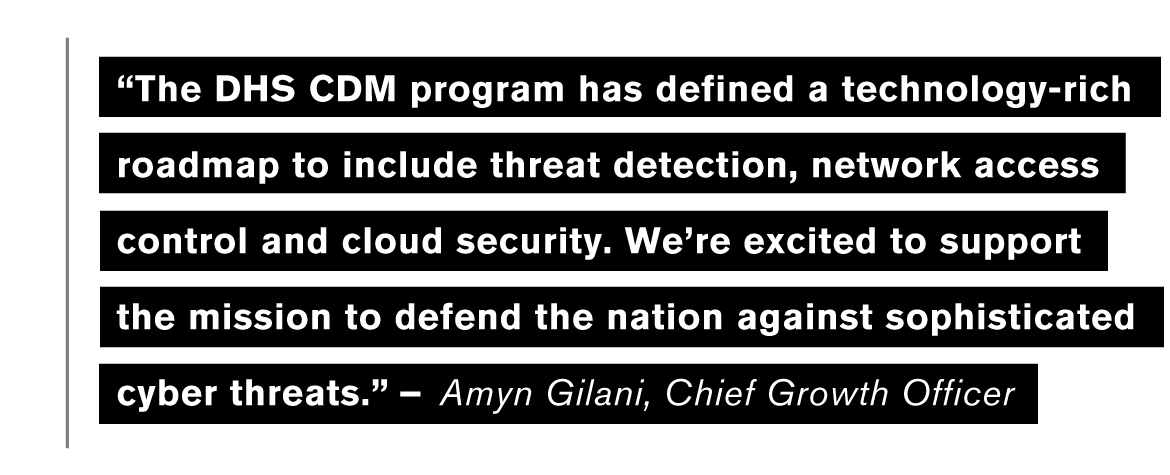 CounterCraft had to pass a technical review to be included on the CDM APL. A company must check many boxes to be included on the APL, including:
Reducing agency threat surface
Increasing visibility into the federal cybersecurity posture
Improving federal cybersecurity response capabilities
Streamlining Federal Information Security Modernization Act (FISMA) reporting
As a DoD-selected top performer, our inclusion on the Department of Homeland Security (DHS) CDM APL serves as yet another endorsement of our experienced federal team.
"The DHS CDM program has defined a technology-rich roadmap to include threat detection, network access control and cloud security. We're excited to support the mission to defend the nation against sophisticated cyber threats," says Amyn Gilani, Chief Growth Officer of CounterCraft. "Cyber defense is a never-ending race, and we're looking forward to defending cyberspace alongside our government colleagues by providing CountCraft's deception-powered intelligence offerings."
CounterCraft's U.S. business unit and federal practice is headed by Amyn Gilani, former NSA operator and Air Force veteran. Our growing U.S. support team has had roles at NSA, CIA, FBI, DHS, Air Force and more, bringing decades of cumulative federal experience to the table.
Learn more what we can do for Federal and government agencies.
Please reach out to [email protected] for inquiries.