According to Verizon's latest data breach report1, 70% of attacks are perpetrated by external threat actors. Lack of visibility into external attack surface assets and vulnerabilities is one of the main obstacles global banks face when trying to protect their perimeter effectively.
Our cyber deception platform offers one of the best technologies for dealing with this difficult use case. In this case study, we explore a real life example of how our product The Edge™ helped a global bank protect their network.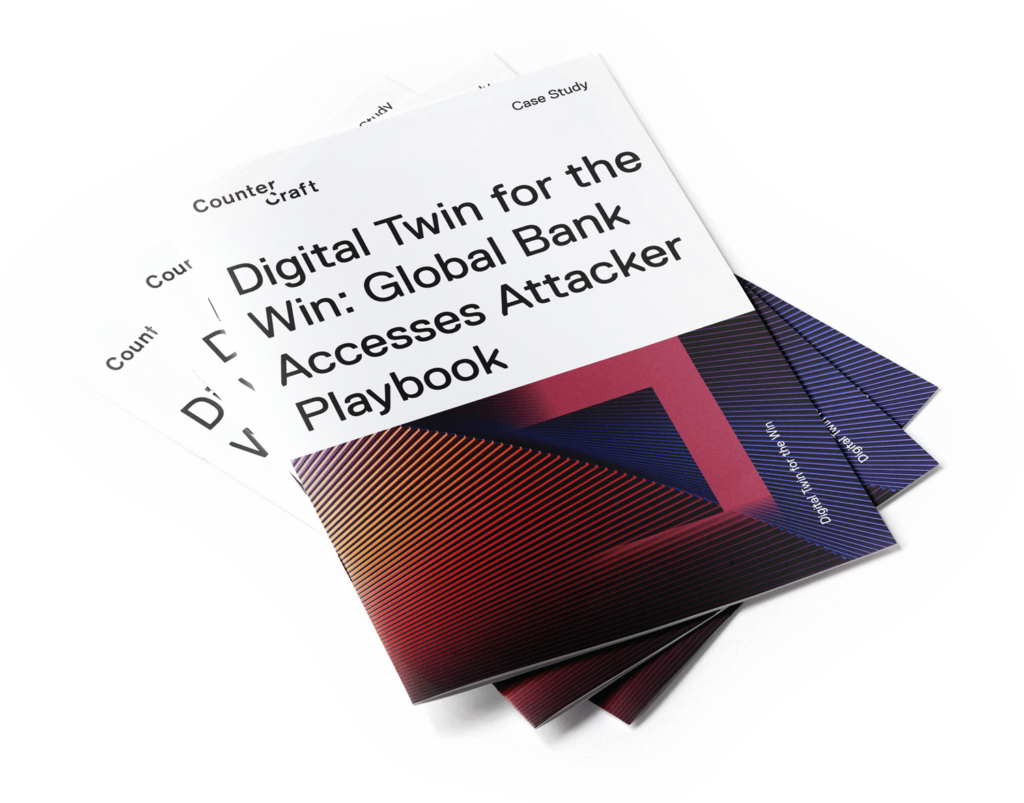 Over 30 days, the amount of quality data CounterCraft gathered astonished the bank's team. Find out why.
Our client was specifically concerned about threats targeting their API system and needed to get real data to quickly harden security. The bank contracted CounterCraft The Edge™ External Attack Surface Management. Our Customer Success team created a digital twin of the bank's real API server, a tool that the bank normally uses for its internal transactions. Then, our team deployed several breadcrumbs and cloud misconfigurations to analyze the attack vectors.
The results were surprising and, above all, quick. In less than 30 days, CounterCraft detected a successful organized attack attempting to breach the decoy bank server. The high-quality data gathered enabled the bank to harden its entire security system, using the attacker's playbook to reconfigure all other departments.
Download the case study to find out how CounterCraft The Edge™ External Attack Surface Management proved to be highly successful to the bank's security team.
---