Creating and launching a new website is one of the most important (and stressful!) projects a marketing team can undertake. More often than not, a new site accompanies a revamp of a brand's identity, a critical labor of love that most marketers only get a chance to do a few times ever in a career. My team has done both over the course of the last several months, and we are beyond pleased to present to the world the latest iteration of our brand and countercraftsec.com.
CounterCraft is a seven-year-old later-stage cybersecurity start-up, and like many technology companies, we are continuously straddling the line between art and science. In fact, we call ourselves "Crafters," a term that jived very well with our brand's prior website and identity and its juxtaposition of stark typography and classical artwork. Our former brand focused on communicating deception as a concept… exploring the seen vs. the unseen.
Our new brand identity, however, focuses on the power of our technology and platform. It is fresh and innovative, which is reflected in the new, bolder, more colorful look. Our products are some of the industry's most powerful when it comes to transforming complexity into easy-to-read valuable and actionable assets and threat intelligence, and you will see this reflected in our new visual language of geometric shapes in various forms and styles.
Our founders and employees worked over the last year to define the three main traits we are proud to embody in our work lives: disruption, leadership and reliability. After growing mightily over the last 18 months and establishing a bigger, bolder footprint in the cybersecurity space, it was clear that it was time for our brand's look and feel to mature. We're still innovating and disrupting, but we're also more established, with a roster of Fortune 2000 and government clients around the globe. Our new branding seeks to make the most of our continuing maturity, with the goals of:
Clearly stating what category our solutions live in
Boldly stating who our customers are and who they should be
Sharing more solutions and benefits to customers

Announcing a new website and brand identity can feel a bit small in a world full of big problems. But we also live in a world of big solutions… full of people who put their hearts and souls into their work. I'd like to say a big thank you to the Crafters and the team at Move agency who brought this revised brand vision to life. I'm proud to shine a light on their hard work and collaboration.
Of course there's much more to do to keep telling our story. We have videos to complete, assessment tools to build, more whitepapers to write, an academy to spruce up and many other projects in store. But for a moment we're enjoying this big step ahead as we continue our mission of making the digital world a more secure place.
Want to learn more about CounterCraft and our solutions? Please check out our website, and get in touch to let me know what you think and what questions I can answer.
---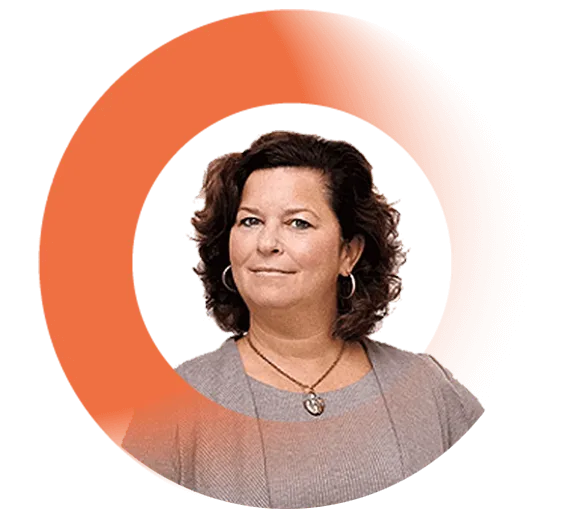 Nina Kuhlman is the Chief Marketing Officer at CounterCraft, responsible for the company's brand vision and growth as well as demand generation for all our products and services. Follow her on LinkedIn.