A major embarrassment, at best, and a national security threat at worst. The recent case of a 21-year-old Air National Guardsman charged with leaking top-secret U.S. documents shares at least one thing with another famous leaker Edward Snowden: They both worked in government tech support. Insider threat is one of the most difficult threats to uncover—there is no turn-it-on-and-forget-about-it solution. In addition, the cost of living crisis and constant rise in the intensity and sophistication of cyber crime means that insider threat is more likely than ever—so how does a federal employee or government cybersecurity professional fight back?
In this webinar, Shunta Saunders, Director of Global Pre-Sales for CounterCraft and former intelligence agency and government employee, will provide answers, including insights about how insider threats are evolving.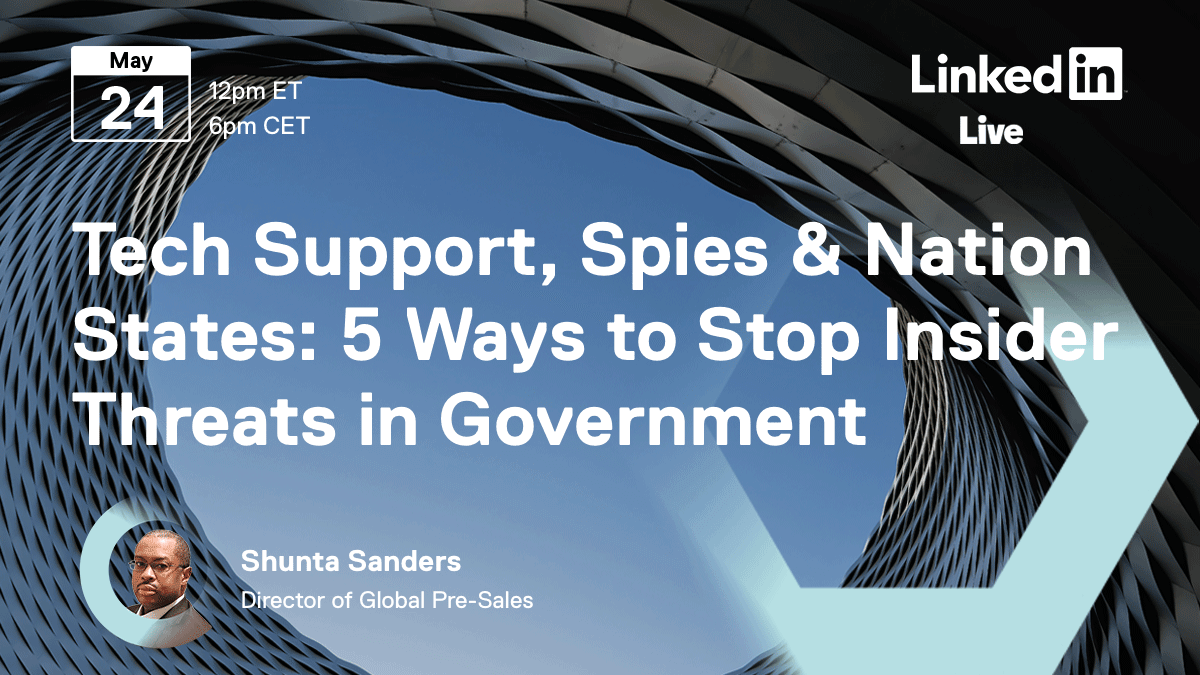 Tech Support, Spies & Nation States: 5 Ways to Stop Insider Threats in Government
Date: May 24, 2023
Time: 6pm CET | 12pm ET
Sign up here: https://www.linkedin.com/events/7059512950557937664/
Cyber deception offers shockingly effective ways to mitigate insider risk. Tune in to this webinar to see:
Why are insider threats so hard to detect, especially in the government sector
Why generic mitigation strategies are failing
How cyber deception offers real solutions, thanks to its agnostic approach to threats and social engineering
Real life case studies, including examples of propaganda and fake data that is particularly appealing to malicious threat actors.
Insider threat is not the impossible-to-mitigate risk it's made out to be. Find out more by signing up for the webinar here.