Over 90% of cyber attacks begin with spear phishing.
These highly targeted, often sophisticated campaigns can be difficult to recognize and even more difficult to protect against. No matter what security is in place, there is always the possibility that someone, somewhere will click on a link that will result in your corporate network being compromised.
So what can you do?
We get this question a lot. And we have a unique solution.
Think about it: spear phishers seek access to your network. However, the attackers that have targeted your organization with laser focus are actually a fantastic source of information.
What if you looked at spear phishing attacks as an opportunity to learn how to strengthen your security posture?
We've created a free resource to help answer that very question. Our free e-book "Don't Toss the Phish" features pages of information detailing how a spear phishing attack can be utilized to gain tailored threat intelligence. The ebook also includes an outline of a sample deception campaign that has been successful against spear phishing.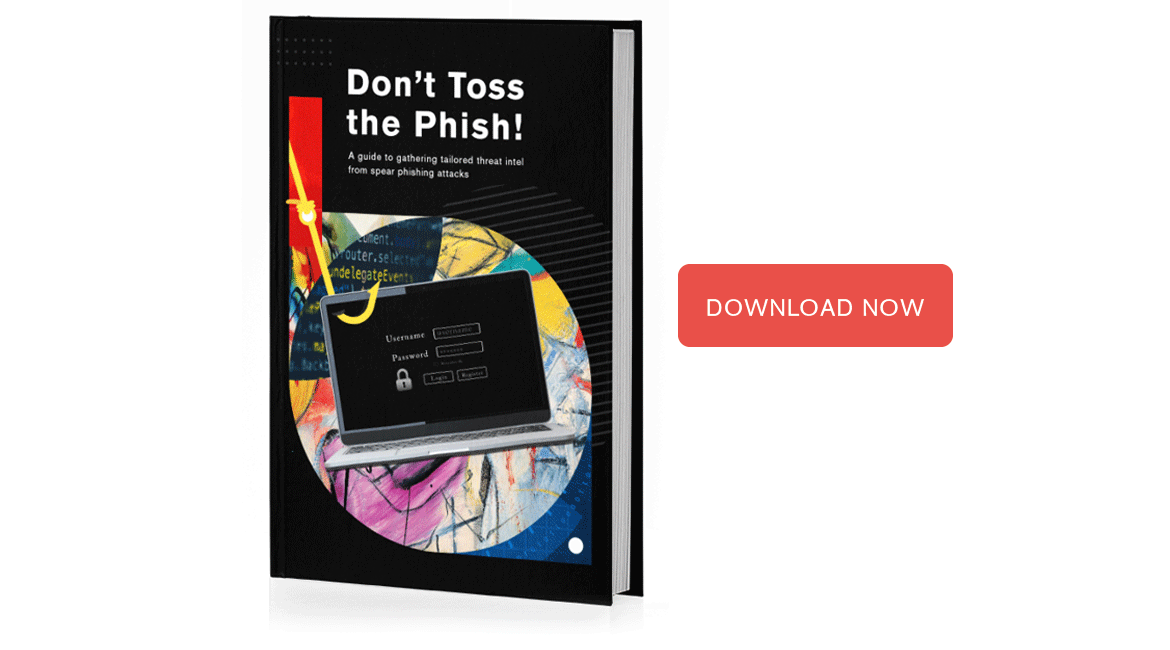 Turn the tables on the spear phishers.
Gather information on how to protect your network as they work.
Cyber deception helps clients to collect intel from the spear phishing attack and actively defend their organizations from the current and future attacks.

What's inside?
What's inside the e-book?
8 pages about how spear phishing attacks can be used to generate threat intel
An example of a spear phishing deception campaign
– An overview of the technical deliverables cyber deception provides
– A case study
– Contact information to get an in-person assessment if you desire
Want to gain threat intel to prevent further spear phishing attacks?
Using deception techniques, gain unique intel on how to protect your network. The information provided by a deception campaign for spear phishing is delivered in real time, composed of contextual and relevant IoCs, and cannot be sourced from anywhere else.
Find out more and download the e-book Don't Toss the Phish today.
You can also learn more about cyber deception at Cyber Deception 101, the primer we've written on the subject.