Everybody is doing it—threat hunting, that is. 88% of CISOs and IT Managers believe that threat hunting is rapidly becoming essential and are including it as part of their cybersecurity strategy. Many organizations have realized, traditional defense mechanisms just aren't enough and need to shift their security defense approach towards a more proactive defense. As Security Magazine puts it, "Being proactive creates a future-proof security strategy."
Threat hunting is key to taking back the advantage. But how do you power them up and make them as effective as possible? Cyber deception and threat hunting are a natural fit. No technology is better than cyber deception at gathering threat intelligence specific to your attack surface, allowing teams to engage and deflect adversaries earlier on the cyber kill chain.
Take our quiz today to find out how deception technology can work for your organization >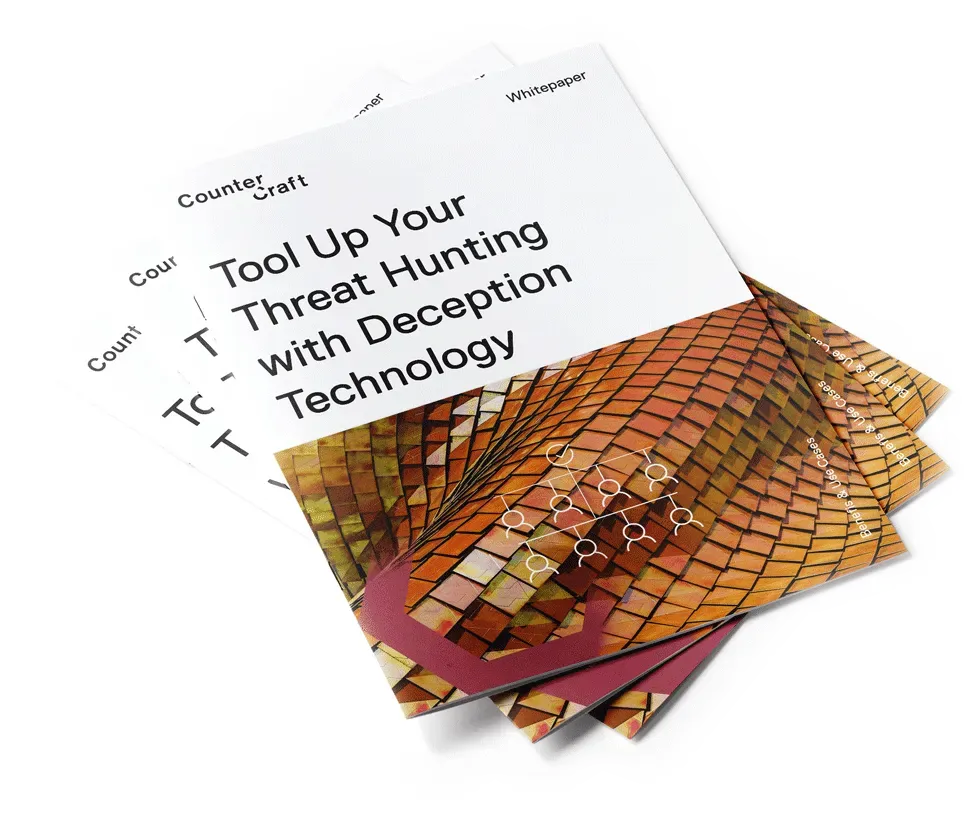 Download our latest whitepaper to find out how to tool up your threat hunting, starting today
When deployed, deception greatly increases the difficulty adversaries have in carrying out their tasks, thanks to the highly credible deception environments that divert them from the production ecosystem. Engage adversaries and control their movements not only in the middle and end of the attack sequence defined by the MITRE ATT&CK framework—but also in the pre-attack activities that begin attack sequences.
Download our new whitepaper, Tool Up Your Threat Hunting With Deception Technology, to learn exactly how cyber deception works to provide one of the best solutions for proactive threat hunting in the market. With this whitepaper you'll get:
A brief on the status of threat hunting today
Overview of how MITRE ATT&CK is used in threat hunting
Play by play of how cyber deception works to solve 8 of threat huntings' most pressing issues
Don't sit back and wait. Arm your threat hunting capabilities with the right deception tool to stop attacks and gain powerful threat intel by downloading our whitepaper today.
See it for yourself.
Spend 20 minutes with us to see why the world's most sophisticated organizations, including the U.S. government, are using our deception technology platform for active cyber defense, freeing up resources and staying ahead of threat actors.